The Urban Assembly Unison School's curriculum emphasizes critical thinking across all classes as well as a comprehensive approach to building a supportive environment across our school. We know that when students find relevance in what they are learning and when they are engaged in provocative, rigorous tasks and discussions in safe and trusting environments, they will leave Unison well prepared for a happy and successful set of high school, college and life experiences. 
Our Science courses are all problem-based and inquiry-based. Our students engage in units of study where they pursue answers to big questions with a meaningful, real-world task. These units of study are broken down into Learning Challenges where students always engage in research, experiment-design and experiment implementation as a means of finding answers to the questions that help them solve the Challenges. Our students work in groups on these challenges and learn to keep their natural scientific curiosity alive while refining the scientific process during each challenge. We use Problem-Based Inquiry Science as our curriculum tool.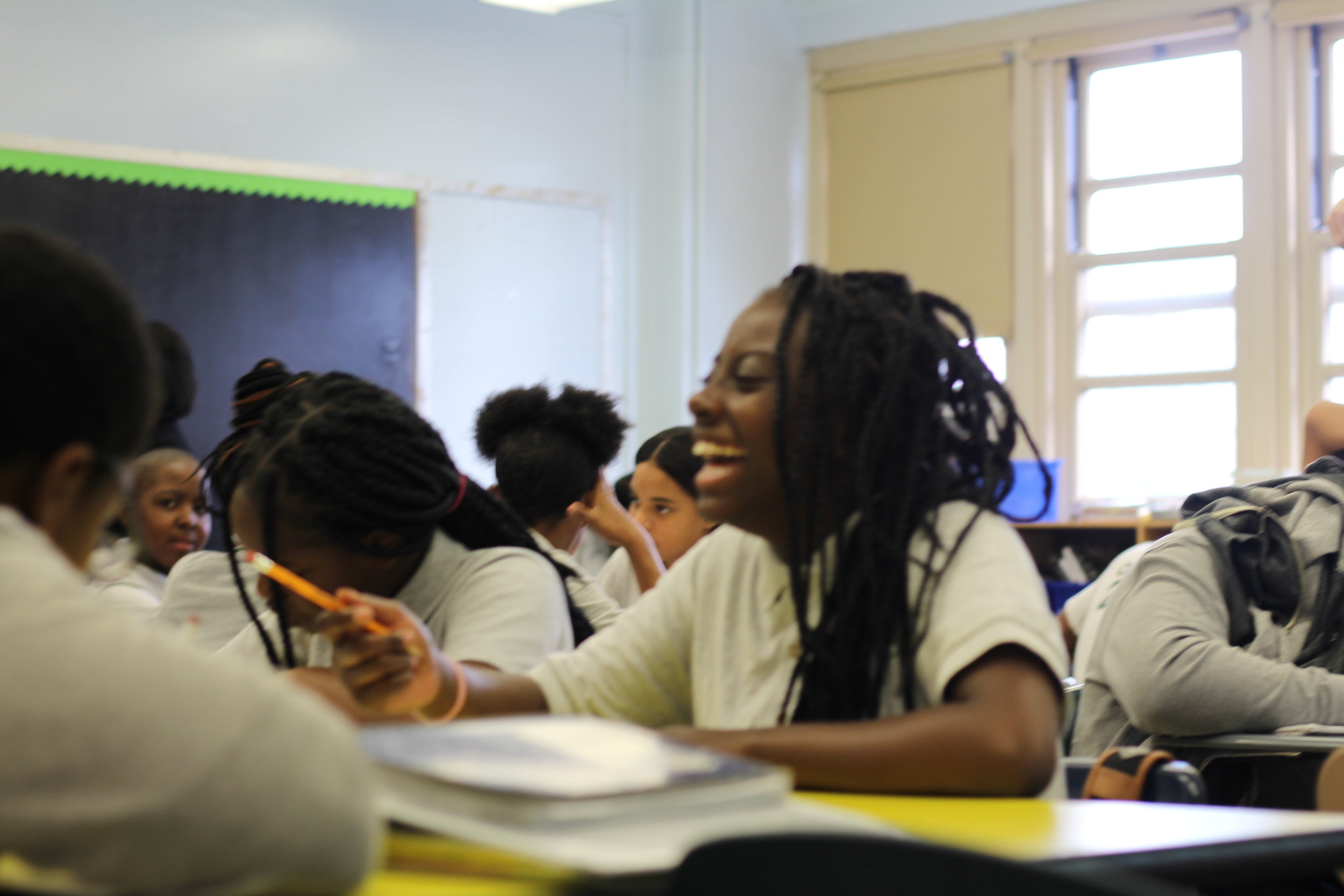 Our Global Studies courses emphasize students thinking about ideas like power, morality, representation, conflict, class. Our students are consistently interrogating the stories told about History to determine who's stories are most often told and who's stories are not. They explore why conflict happens, who represents power and wealth, how these play a role in the outcomes of conflict and they explore their own place in history. Our students analyze primary sources and evaluate perspectives in order to have a critical understanding of how we are where we are today based on all of the unfolding events in this world's history. We use the NYC DOE Passport Curriculum as our curriculum tool.
Our ELA courses all include substantial time for students to read books of their choosing independently and in book clubs. On top of this, the classes also read strategically chosen texts together to analyze, discuss, debate and eventually write about every other week. Students have access to a wide variety of books in their classrooms as well as online books through MyON. Students can also use an online learning and assessment platform - iReady - to get individualized skill instruction and practice.
Our Mathematics courses emphasize deep learning about the essential math concepts in all three grade levels as well as fluency and accuracy with computation. Our students engage in real-world problem solving with engaging tasks weekly as well as small group opportunities to practice skills and to receive student-centered instruction at the group level. This year we are using Big Ideas Math as our curriculum tool.